Thanksgiving Smoked Turkeys - Dinner Packages - Sides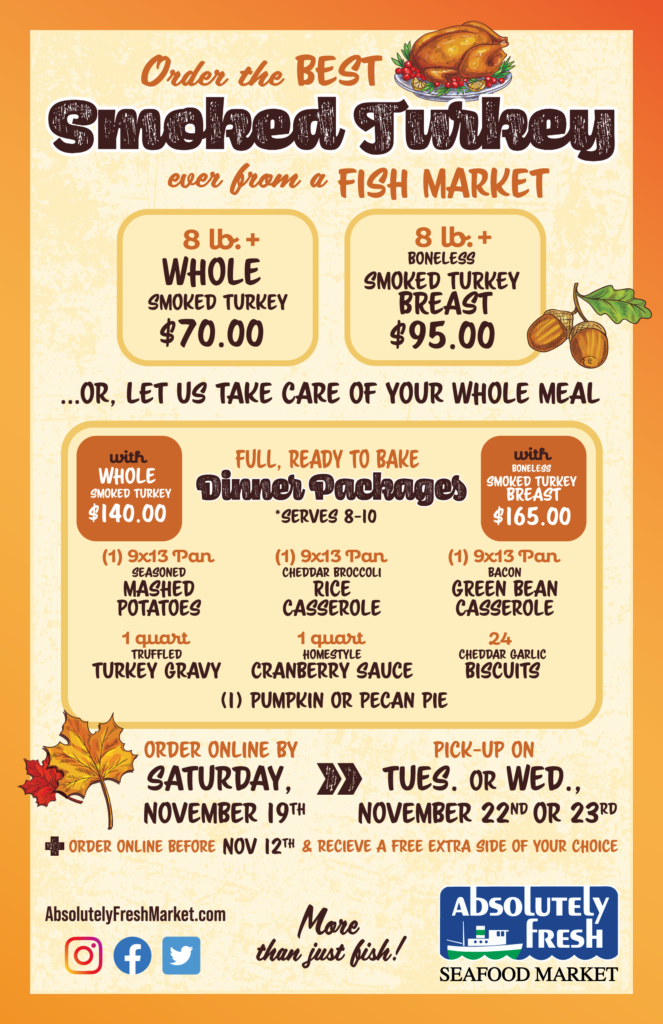 One again, we are offering the Best Smoked Turkey's you'll ever get from a fish market!
Choose from Whole Turkeys or Boneless Breasts along with our ready to bake dinner packages for an easy and delicious Holiday Meal.
Deadline for orders is Saturday, November 19th, with pickup available on November 22nd and 23rd.
Place you Dinner Package order by Thursday, November 12th and choose a free extra side or dessert of your choice.
No products were found matching your selection.