That's right, Fresh Fish and Seafood right here in Omaha, Nebraska.  Not to mention, Omaha's best cocktail shrimp and smoked salmon plus an un-paralleled selection of wine, frozen seafood, and gourmet grocery items.  Stop in today and see what sets us apart from the competition.  Or, click on one of the department links for a full product list and prices.
Hours:
Monday thru Saturday – 9 am to 7 pm
Sunday – 11 am to 5 pm
Please Vote for us by clicking on the picture below.  Unfortunately, there is no Seafood Market category, so we are going for Meat Department or Wine Store.  Thanks for your consideration.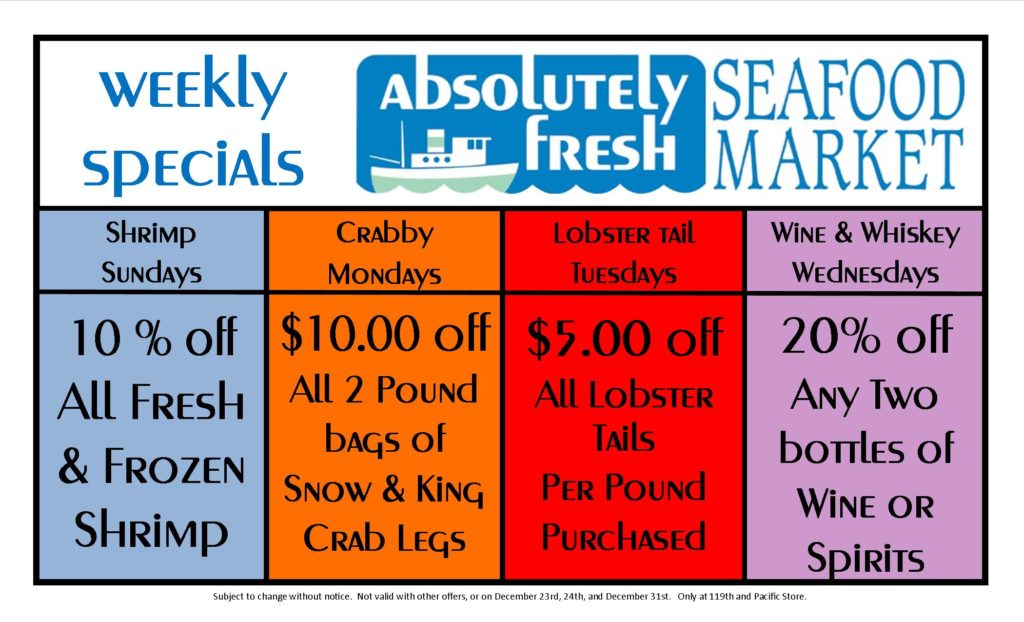 Our Take and Bake Entree's and Appetizers