Absolutely Fresh Seafood Market
Omaha's Finest Seafood Selection
Our current store has been in operation since 2003, replacing our original Downtown Omaha location in 2012, and has shared space with the original Shucks Fish House since 2006.   In addition to offering Fresh Seafood and our signature Cocktail Shrimp & Smoked Salmon, we also have a large frozen selection of Crab Legs, Lobster Tails, Take & Bake Dinners and much more.  Plus, we have a marvelous selection of unique Fine Wines & Spirits to pair with your meal.  Stop in our full service store, or place your order online for easy and convenient pickup.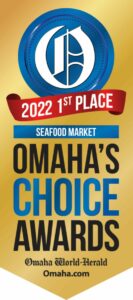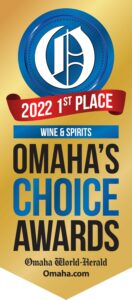 Our Crew
Meet the Fishmongers
Our crew is here to help you plan your next meal or party with ease.  Everything from portion sizes, cooking times, seasonings and sides.
Not to mention, these are the experts behind the Canadian Grilled Shrimp, Crab, Smoked Salmon, and all of our wonderful entrees and sides.   So, say hi and don't be shy.
Charlie Cronkright – Store Manager
Ana Cruz – Fresh Counter Coordinator
Paty Maya – Party Trays, Food Prep & Customer Service
Paul Pancer – Customer Service
Wilson Munsterman – Customer Service
There are not media published by you.